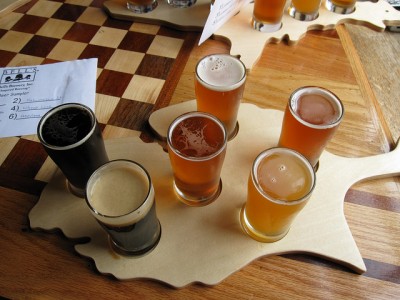 Fresh brews is my weekly round up of everything going on in the beer blogosphere. Week to week, I never know what I'm going to find, but if it's funny, informative or entertaining I'll pass it on.
Real Beer: French likely homebrewing 2,500 years ago
France might be known for their wines, but in the 5th century they were are also busy brewing their own beer. Now that's old school!
Mash Sparge Boil: Photo Guide To Home Brewing
Neil shares photos from his most recent home brewing day. Great photos and looks a whole lot more organized than the chaos that I call my home brewing.
The Full Pint: Dogfish Head 120 Minute IPA Release Info for 2011
If you watched the Brewmasters show, you might remember Dogfish Head having to dump a ton of sweet, delicious 120 Minute IPA because of quality issues. Now they're finally back on track and I know what I'll be searching for on Friday.
Liquid Diet: Will craft imports be this year's big trend?
My first stop at my favorite beer store is the American craft beer section, however more and more often I'm sneaking down to the import section. It seems that I'm not the only done doing that as import sales are slowly starting to rise. I think the only thing holding me back is that I don't know a lot about many of the imports.
—
Photo by Bernt Rostad.