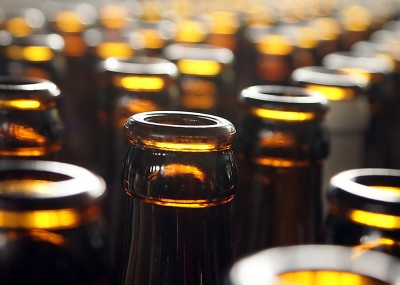 Welcome to the second installment of craft beer news. This week, I'm stealing Fresh Brews, the name of my weekly round up over on my coffee blog. It may or may not stick around until next week. We'll see.
New York Ale Project: The Pullout Epidemic
Get those dirty thoughts out of your mind. This is an article about some of the big names in craft brewing that decided it was better business to pull out of multiple states (sometimes even complete regions) rather than risk diluting the quality of their brews. What's your thoughts on it? I'd hate to be in one of those states that lost Dogfish Head or Great Divide, but I'd also hate to see the quality go down the drain.
New Brew Thursday: Nebraska Brewing Co & Cigar City Brewing at CBC2011
This week's video features one of my favorite Tampa breweries, Cigar City Brewing. In this fun packed episode, Cigar City announces their collaboration with Nebraska Brewing, talk about what it's like to collaborate with another brewer and much more. I can't wait to taste this collaboration.
The Full Pint: Dogfish Head – A First Look at Hellbound On My Ale
Remember Bitch's Brew? Well, Dogfish Head's next collaboration with Sony Music is coming our way soon. This one is in honor of Mississippi Delta bluesman Robert Johnson and is a super-hoppy ale that hits 100 IBUs in the brewhouse. Yup, adding that to my wishlist right now.
Daily Beer Review: Lagunitas Cappuccino Stout
I have a weakness for coffee related beers. I had this one a few months ago and it was delicious!