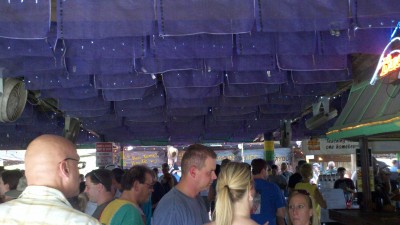 Last weekend, the Cajun Cafe's Spring Craft Beer Festival came to town. It's one of the growing number of craft beer events in the Tampa Bay area. This one featured brewers like Cigar City Brewing, Unibroue and many more. There was also several home brewers showing off their brews. Since it was at the Cajun Cafe, there were serving crawfish cornbread, jambalaya, red beans and rice, and roast pork.
I really wasn't sure how many people were going to show up, but as you can see from the picture above, the place was packed! The parking lot was full and lines (luckily, short lines) in front of all of the vendors. It was great to see so many local craft beer fans come out and to support the smaller brewers.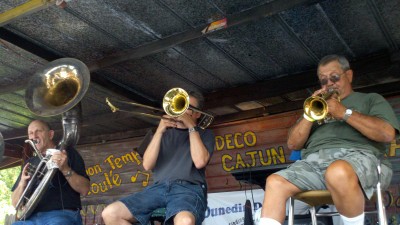 And of course what beer festival is complete without music? To go with the cajun theme, there was a zydeco band playing all afternoon long.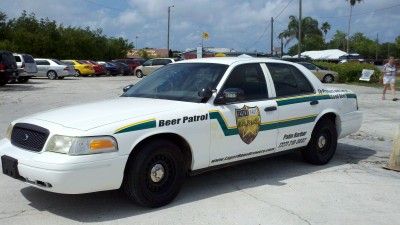 Plus, we had the law hanging out with us. Look closely, it's not your average cop car.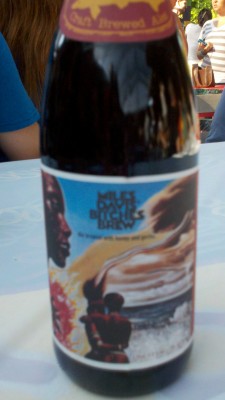 There was a raffle to help out the Dunedin Doggie Rescue. My girlfriend and I hit big, winning lots of beer (bottles of Bitches Brew by Dogfish Head, Avery Anniversary Ale – Sixteen and more. Plus, we won a couple of pairs of beer glasses, a Dunedin Brewery Drink Local t-shirt and a Flying Dog Poster. I'll have reviews of the beers in the future.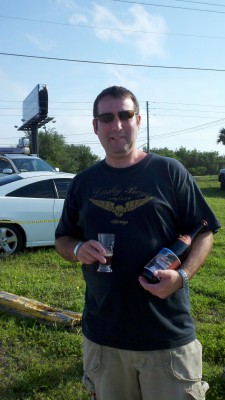 Me making sure that my winnings made is safely back to the car.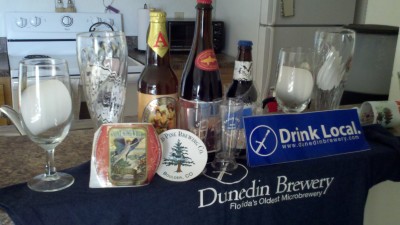 A round up of our winnings!
Even without hitting the jackpot, I had a great time and I can't wait for the next local craft beer event. If there's any in your area, I highly suggest you check them out.