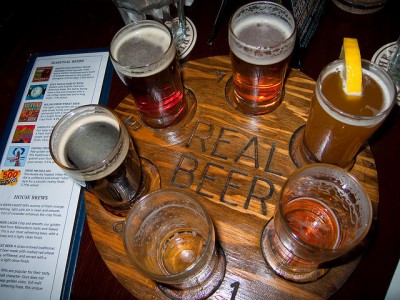 Is it really already September? With temperatures still in the upper 90's here in Florida, it still feels like summer. Hopefully, wherever you are it's cooler or at least you have some good craft beer to cool you down.
Here's this week's edition of Fresh Brews, my little weekly round up of craft beer/home brewing news from the beer blogosphere and all over the internet.
CraftBeer.com Vote for the Top Ten Tattoos of Craft Beer
I can't decide between the Stone and the Dale's Pale Ale tattoos. What's your favorites?
Creative Loafing: Practical uses for beer (besides getting buzzed)
I don't know if I would break open the bottle that you've been aging for years for any of these uses, but if you have some bad beer, here are some good uses for it. Instead of pouring it down the drain.
Mash Sparge Boil: A Graphical History Of Beer
Even the history of beer can get pretty boring if you read about it in a text book. However, if you transform it into a carton, things start to get a lot more interesting.
CraftBeer.Com: Beer Waffles with Cinnamon-Caramel Apples
My mouth is watering, all I need now is a waffle maker. Luckily, Christmas is right around the corner.
—
Photo by david.nikonvscanon.