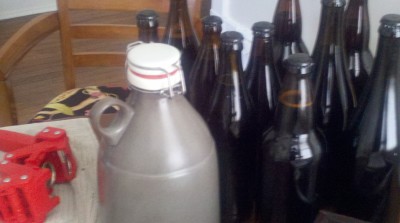 It's been a while since my last blog post. Sometimes life, a new job, etc…just gets in the way of blogging. However, I'm back and you can look for more regular posts from Passion For The Pint.
The last time we talked, I wrote about the White House Honey Porter from Midwest Supplies. Since then, a lot has happened. The kit has gone from ingredient form to in the bottle. More details about that below. Also, I've tried my hand at making wine, as well as mead. Once, I found out that there wasn't much equipment that I needed to switch from beer to wine, I decided to give it a go. I'll be writing more about the wine and mead experiments in up coming blog posts.
White House Honey Porter Review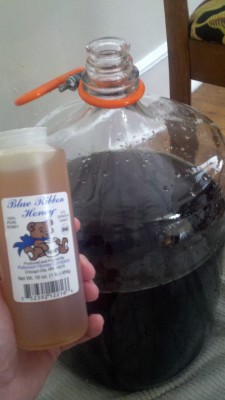 First off, thanks to the crew at Midwest Supplies for sending me this kit to review. I've been itching to try this recipe for a while and when they said they would send me one for free, I couldn't turn it down. I'm also a long time customer of theirs. While I'm getting to know my local homebrew shop, Brewstock, I like the selection of kits and equipment at Midwest Supplies. All that being said, I'm going to give you my honest opinions.
Overall, it doesn't get much easier than a kit from Midwest Supplies. The ingredients arrived here quickly and intact. The instructions are easy to use and tailored to the recipe kit.
As far as variations to the recipe, I made too. Instead of adding the honey to the boil, I waited to the secondary. While I know some people worry that it may cause infections, I have yet to have a problem. I believe that the higher alcohol content in the secondary takes care of any risks. The result is more honey flavor and aroma. Second, I let the beer ferment for a lot longer than recipe. While you probably could get good beer after two weeks fermenting, I did two weeks in the primary fermenter, then another four in the secondary before bottling and aging.
The result is a respectable porter with a hint of honey around the edges. I swear that each bottle gets better than the last. I have to give two thumbs up to Midwest and say that I would highly recommend them for equipment and ingredients based on this experience and my previous purchases from them.