I'd much rather be brewing than reading about homebrewing, but there's only so much brewing that can be done. That's when I turn to reading about making beer. I read a lot of homebrewing blogs, but there's times when I want to go more in-depth. I have a growing library of homebrewing books and today I'm going to share with you some of my favorites:
Homebrewing Books For Beginners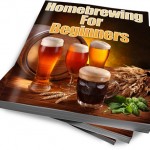 Homebrewing For Beginners
I'm a little biased towards Homebrewing For Beginners. This is my book and the book I wish I had when I first getting into brewing. It's a simple and to the point ebook that all novice brewers could use. It covers only the basics so that the reader can make their first brew day a success. The guide includes required equipment, the basics about ingredients and a step by step walk through for making their first beer. Available here or via Amazon.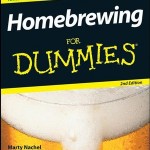 Homebrewing For Dummies
Homebrewing For Dummies is one of the books that I read very early in my career that really helped me. Like all of the For Dummies books, is easy to read and loaded with information. It answered a lot of the questions I had as I was going though my first handful of batches of beer. However, if you're pass the beginner stages, I would skip this book.
Homebrewing Books For Every Brewer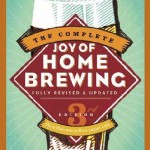 The Complete Joy Of Home Brewing
From the father of homebrewing, Charlie Papazian wrote The Complete Joy Of Homebrewing. It's one of those books that every homebrewer I know has read and it's one of those books that I think everyone who makes beer should read. It goes from the basics to covering more advanced topics, all in an easy to read and fun way.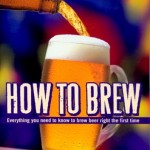 How To Brew
How To Brew by John Palmer is another must read book. It covers a lot of the same topics, but gives you a different point of view. It's a handbook that beginners to more advanced brewers should have around.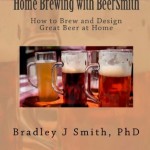 Homebrewing With BeerSmith
Brad Smith has made a name for himself with his homebrewing software and podcast, but he also has a book. The book is like a greatest hits from his blogs and is pulled together to help a brewer advanced their skills. A great book if you're looking to get into the more scientific and technical aspects of brewing.
Not Exactly About Homebrewing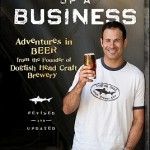 Brewing Up a Business
The founder of Dogfish Head brewery, Sam Calagione a homebrewer turned entrepreneur shares his stories from the misadventure of his first attempt of brewing to running one of the most popular craft breweries in the country. A fun read for homebrewers dreaming of running their own brewery or entrepreneurs that love beer and business.
Side note, about the links in this blog post. They link to Amazon where I buy most of my books now. You can buy the books anywhere you want, but if you buy them through these links, I get a small commission that helps keep this blog up and running.
What are your favorite homebrewing/beer related books?