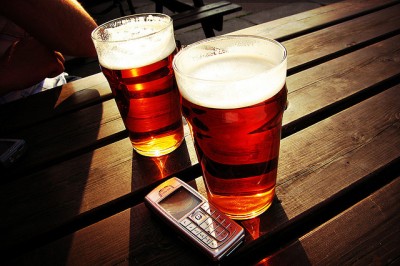 Craft beers reviewed on Passion For The Pint are given a rating between one pint (bad) to five pints (excellent). Today, I'm going to break the rating system down a little further.
1 Pint – I'll try any beer once, but I'll never try this one again. It's quite possible that I poured this beer out before finishing it.
2 Pints – Below average beer. I still finished the beer, but that's not really saying much.
3 Pints – Average beer. Nothing to write home about, but I could see myself drinking a few more of this beer.
4 Pints – A really good beer. This is the kind of beer that I can't get enough of and will tell all of my friends about.
5 Pints – The perfect beer, the beer that I've been looking for all of my life.
As I say on my coffee blog, reviews are totally unscientific and quite possibly very random.
—
Photo by dan mogford.