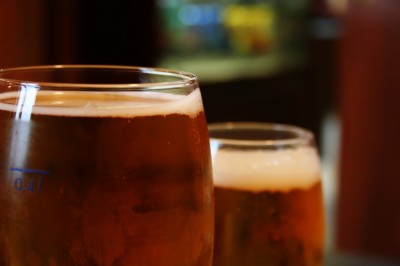 There's a lot of great homebrewing blogs and website that I love to read. I find myself running over to them when any of them pop up with a new post in my Google Reader.
There's Billy's Homebrew Academy that is the perfect place to learn about homebrewing from A to Z. There's the blog and podcast over at BeerSmith where you can learn the more advanced and technical aspects of homebrewing. Then, there's Mash Sparge Boil where Neil covers the general homebrewing topic and lots of recipe information. And I just discovered Brew Beer And Drink It.
In other words there's a lot of great homebrewing blogs out there (and that's just a few of them). That's why I decided to shift the direction of Passion For The Pint from craft beer and homebrewing in general, to focus in on helping out at the beginner level, helping people that are just getting into homebrewing, specifically extract brewing. I hope to be able to get people start brewing quicker and put homebrewing into plain English.
So stay tuned and expect a little shift in topics here. And if you have any beginner homebrewing questions or want to know anything about extract homebrewing, I would be glad to help out.