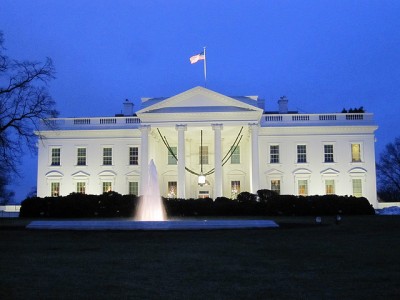 Fresh Brews is my weekly round up of everything going on in the craft beer and homebrewing blogospheres. I spend a lot of time reading about beer and come across a lot of articles worth sharing. Here is some of the best ones from the past week:
Beer Club Guide: Exploring Abandoned Breweries
When I was younger, I loved to explore abandoned buildings. It was like stepping back into time and seeing history come to life. I'd even imagine what happened within the walls of those buildings. I would love to do the same in some former breweries.
Liquid Diet: White House still loves it some homebrew.
Earlier this year, the White House enjoyed some specially made craft beers. It looks like soon more than just the people at 1600 Pennsylvania Avenue will be able to try them.
Beer Club Guide: Cooking with Beer
Apparently I'm a big fan of the beer club guide this week, but really who can resist an article about cooking with beer? I know I can't, check out these videos that cover some of the basic ways you can cook with beer.
Beer Smith: Oatmeal Stout Recipes – Great Beer Styles
I like breaking rules, like drinking a Saison in the middle of winter, a Porter in the middle of summer. However, since it is officially fall (even if it doesn't feel like it hear in Florida), it is time to start looking at more seasonal beers like Oatmeal Stouts. Brad gives a little bit of history and background of the ever popular style, then includes a few recipes that you can try for yourself.
—
Photo by Tom Lohdan.