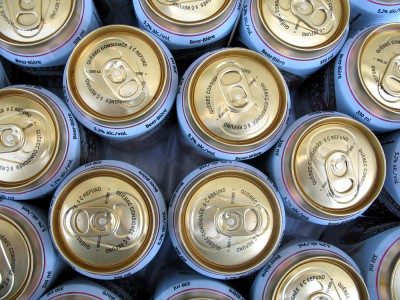 Welcome to this week's edition of Fresh Brews. Fresh Brews is a collection of entertaining, informative and random articles from all over the beer world. As far as random, we have a robber that police caught because he left a trail of beer cans. As far as informative, check out the article on how to handle a carboy. Sit back, grab a beer and read this week's articles. Cheers!
Five things I love and hate about craft beer festivals
I love craft beer festivals, but I have to agree with this author that there's a lot of things that I could do without: the frat boys that are just their to get drunk, the volunteers who are clueless about the beer their serving, etc. What's your favorite and least favorite things about beer festivals?
Big Beer, Big Lies
The Aleheads have some scathing words for the approaching fingers of big corporate beer companies on our precious craft beer. This one is a must read.
How to handle a Carboy
Tom has a solution (that I also use and recommend) for dealing with those heavy, difficult to hold and very breakable glass carboys.
NH police follow beer cans to nab robbery suspect
A tip for would be robbers. Make sure that you don't leave a trail of beer cans, like bread crumbs. At least give the police a challenge to catch you.
Cigar City Brewing scores big in national beer championship.
Local (for me at least) brewer, Cigar City Brewing took home some awards in the United States Beer Tasting Championship Winter Competition. Congrats guys! And I think it's another excuse to head over to their tasting room again soon.
New Tampa Bay area craft brewery to open soon: Rapp Brewing Company
Also in local news, Rapp Brewing Company is opening up in the Pinellas Park by the end of May. I can't wait to stop by their tasting room and check out their twenty taps when it opens.