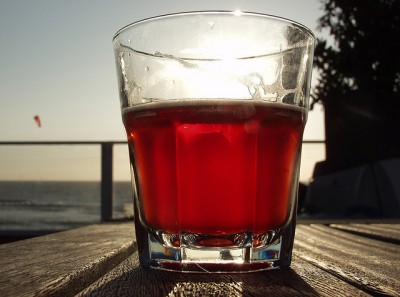 I had a new and improved name for this weekly post, however I conveniently forgot to write it down, so we're stuck with the name for another week. That being said, Fresh Brews is a weekly round up of some of my favorite craft beer and home brewing blog posts that I've read over the past week.
Pencil & Spoon: The Meaninglessness of Tasting Notes
Look around on beer review sites, you'll see a lot of these not so helpful descriptions. It's even worse when the tasting notes come from an upcoming beer festival.
CraftBeer.com: Blue-Beer-y Pancakes
I don't think I need to say much about this delicious beer infused blueberry pancakes recipe, other than that I'm now craving pancakes. I hope to be testing out this recipe soon!
Beer Review Dude: How To Build A Hops Spider
Our home brewing tip of the week comes from Johnny, who shares an easy way to get your hops out of your wort.
Brewpublic: Beer Entertainment
Here's three amusing, entertaining and often funny beer videos that have been making their way around the internetz lately. I definitely want the beer that guy in video number one is drinking. That's some good stuff.
—
Photo by rogiro.