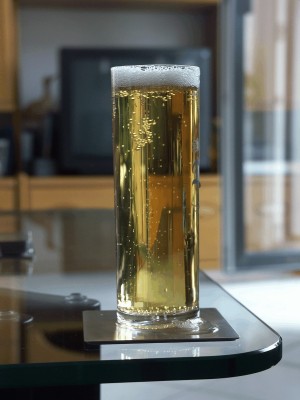 If you are as passionate about beer as I am why not start brewing your own beer? A quick visit to http://www.nationalpayday.com can help fund your endeavor.
What the heck is the difference between ales and lagers? I mean they're both beers, and I like beer…but there is a little bit more to it.
When you think ales, think micro beers. Sure, some major corporate beer companies are peddling their ales now, but for the most part it's the smaller, craft brewers that are the leaders in ale brewing today.
Even though most of the big beer companies produce lagers, that doesn't mean that there aren't good lagers out there…of course they are made by craft brewers, but that's besides the point.
History
Ales are nothing new, they have been around for literally thousands of years since the Sumerian and Egyptian ancient civilizations.
Lagers are the new kids on the block. They were first discovered in 1830, although some research now suggests this method of brewing might have been around since the middle ages.
Yeast
In ales, the yeast do their work on the top. Lagers like the bottom. I'll let you throw in you're own joke there.
Temperature
Ales like it hot. They ferment best between 60-75 degrees Fahrenheit. Lagers like to chill. They ferment between 40-55 degrees.
Time
If they're in a rush, ales can finish fermenting in less than seven days. Lagers like to take their time, months at a time.
Most home brewers start with ales, generally because that's what equipment and ingredients are for sale at home brewing shops. Since lagers require cooler temperatures to ferment, they also require extra equipment like special fridges and temperature controlling devices.
I don't mind a good lager from time to time, but for now I think I'm going to stick to brewing ales.