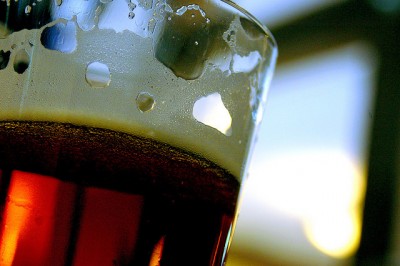 I hope everyone had a beer filled weekend (in moderation of course!). Did anyone else do anything to celebrate Saturday's National Home Brew Day?
Fresh Brews is my weekly round up of everything going on in the home brewing and craft beer blogosphere. Here's a few of my favorite links that really caught my eye this week.
Home Brew Academy: Homebrewing Checklist
Using a checklist isn't the most exciting thing, but you can save yourself a lot of headache (and bad batches of beer) by using a check list. Includes links to checklists for extract brewing, all grain and partial mash.
Beer Smith: BeerSmith 2.0 – A First Look
Word on the street is that version 2.0 of Beer Smith, one of the most popular pieces of home brewing software is in testing phases and about ready to be released.
Brookston Beer Bulletin: Americans Choose Bud As Favorite Beer In National Poll
No shocker there, just proves that mass media advertising is still a great way to get people to buy your product, no matter how watered down it tastes. It doesn't help that the questions in the poll were rigged.
Blog About Beer: Pair Your Beer With Beer Chips
I love sipping on a beer with a bowl of chips next to me on the couch. It's even better when those chips are made with beer. At least, I'm going to assume it is. I haven't tried these out yet, but I'm on the lookout for them now!
—
Photo by mfajardo.