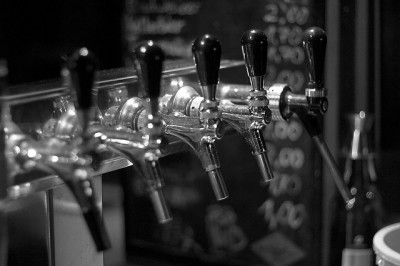 This week's beer blogosphere round up has everything from another delicious recipe made with beer to ways to save time when you're home brewing. What else do you need?
Pencil and Spoon: Cooking with Beer: Chicken MaltNuggets and Beer Ketchup
Now this is my type of cooking! Here's another recipe that I'll have to try soon.
Mash.Sparge.Boil: Tips To Save Time Home Brewing
Seven tips to make the home brewing process a little quicker – without sacrificing any quality.
Billy Brew: The Rise of the Craft Beer 4-Pack
Go in to your favorite craft beer store and you're more and more likely to see four packs. What do you think of these four packs? Are they a rip off? I don't mind paying six pack prices for a four pack if I'm getting a good beer made with high quality ingredients.
Liquid Diet: I can only ask "Seriously?"
Jack found the the really expensive ($4,500) automated version of a Mr. Beer kit. Just add the malted extract and seven days later you have beer…allegedly. I think I'll invest my money in other equipment.
And a huge shout out to Singing Boy Brewing for linking to me on their links page.
—
Photo by teliko82.