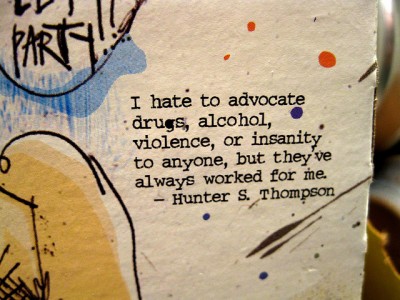 I hope everyone had a great weekend, filled with lots and lots of awesome beer! I know that I checked off a few beers off my wishlist. Here's a few of the best beer blog posts that I read last week…
Brookston Beer Bulletin: The Onion Punks Sam Adams
You might want to check out this unique case of beer that The Onion re-decorated, especially if you're a Yankees fan. Just for the record, I'm a huge fan of Sam Adams and I wanted to thank them for providing the beer at Datz last night for a domestic violence prevention fundraiser.
Blog About Beer: Baxter Brewing Stowaway I.P.A. Review
I've been going to the beach just about every other weekend and sneaking in cans of beer with me. Unless you want to go for a dreaded macro beer, there's limited selection. Here's one canned beer that I wish I could find at a store near me.
The Full Pint: Flying Dog Brewery Pulls Out of 13 States
And the bad news is that one of my favorite brewers is pulling out of a good chunk of the country. Luckily, I'm not living in one of them and I can understand why these companies are doing it, but I hope they realize it makes for a lot of unhappy (and former) fans.
Billy Brew: Chocolate: A Natural Fit for the Craft Beer Lover
I love this article, at least partially because of the opening line: "There was a time in my life when my idea of pairing beer with chocolate was drinking a Natty Light with a Kit Kat Bar." I can relate to that!
—
Photo by Dave Makes.