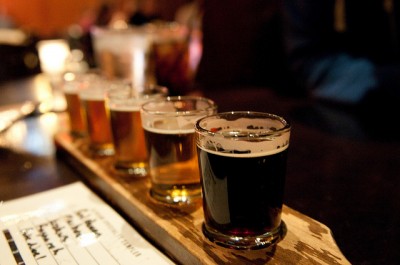 Glad to see most of you made it through the big rapture on Saturday! And hopefully you enjoyed some fine beers over the weekend. Here's some craft beer and home brewing articles to help you make it through Monday.
New York Ale Project: Beer-cation Tips
Right now I could really go for a vacation! A beer-cation would be even better. Here's some tips to survive your beer-cation.
Mash Sparge Boil: Submit Your Home Brew To Our Gallery
Over at Mash Sparge Boil, they're collecting home brew photos! If you're a home brewer, head over there and share some of your photos. I know that I will be soon!
Tampa Craft Beer Examiner: Hoptomic Bitter Beer and Food Festival Announced
And if you're in The Tampa area and an IPA lover, you're dream come true is around the corner!
Beer Song by ElbowSkin from Alister Robbie on Vimeo.
—
Photo by Slightlynorth.