Things have been a little to busy with my day job, but I wanted to give you an update on how things went when I finally had some time to brew last Saturday.
I'm brewing Midwest Supplies Pumpkin Ale extract. Their recipe calls for 15 to 30 ounces of canned pumpkin. I couldn't resit upping it to 90 ounces after reading some of the reviews. I also doubled the brown sugar and cinnamon. Hopefully, when all is said and done, it'll be full of pumpkin flavor, lots of spices and a little bit higher alcohol content then the original recipe. We'll, see. It's currently fermenting.
Anyways, here's a few pictures from the brewing day: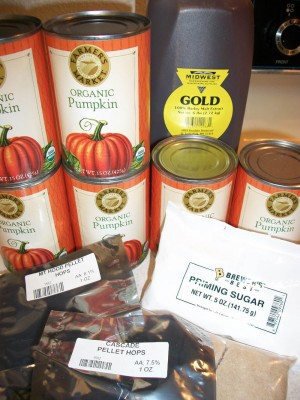 All the ingredients lined up and ready to go!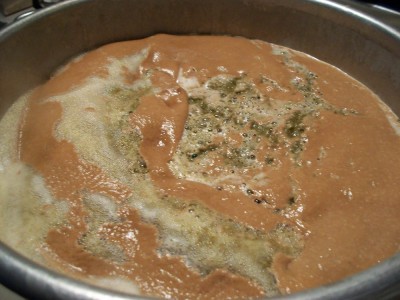 The wort boiling after the first hops were added.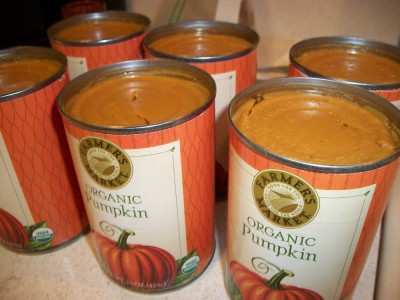 All the pumpkin ready to be added.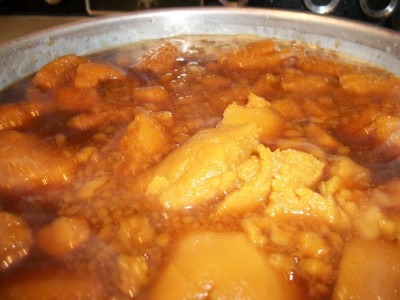 What the wort looked like after the pumpkin was added.
Should be ready to bottle in about two weeks, then I'll let it bottle condition for at least three weeks. Hopefully it's ready by Halloween.