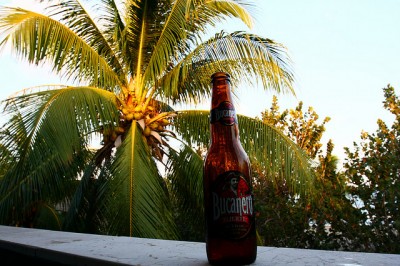 I don't know about you, but I could really go for a vacation…luckily, there's an article for that. Plus, a whole lot more in this week's beer blog round up. Enjoy!
Brookston Beer Bulletin: The Street Picks The "10 Best Craft Beer Vacation Destinations"
Thinking about where to go for your next vacation? Check out this list of must visit craft beer destinations. With a number of top notch breweries and brew pubs, I'd add the Tampa Bay area too the list too.
Untappd: One Million Check-Ins!
Huge congrats for Untappd for hitting one million check-ins! If you haven't heard of Untappd, it's like Fourquare but instead of checking into places, you're sharing with your friends what beers you're drinking. If you're on Untappd, make sure to friend me up!
Daily Beer Review: Terrible
And over at Daily Beer Review, beer drinker Rob found this uniquely named beer. Turns out that this beer was anything but terrible and makes for a great who's on first rendition.
Caffination: The Beer Diet
Okay, so Caffination is a podcast focused more on tech and beer, but Pzul knows a thing or two about good beer too. You may remember that there was a guy who was going to consume nothing other than beer (and water) for 46 days. As you can imagine, it didn't go so well.
—
Photo by Martin Cathrae.