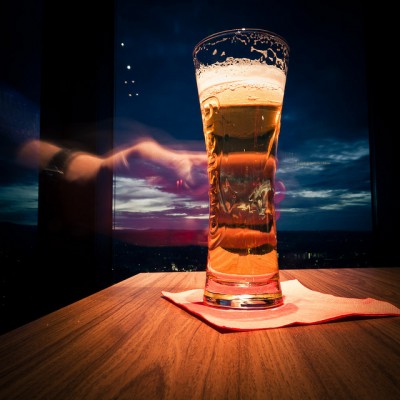 I can't believe January is already over! This year is flying by already! Anyways, here's the wrap up for January, covering everything from random uses for beer cans to the more practical like a video guide to required homebrewing equipment. Enjoy this month's fresh brews…
Mash Sparge Boil: Make This The Year You Start Homebrewing
I think New Year's resolutions should be less about losing weight and exercising more, learning to make beer would make a for a lot better of a resolution. If that happens to be your resolution for 2012, Neil has a great round up of posts to help you get started.
Smithsonian: The Beer Archaeologist
History was my favorite subject in school, but it would've been a whole lot more interesting if they threw in beer making that ancient civilizations were doing. If you watched Brewmasters on Discovery (before the big corporate beer hands got their hands on Discovery and canceled it), this archaeologist may be familiar.
Reader's Digest: 13 Ways to Cook With Beer
I've been cooking with beer long before it became cool. I started with Guinness infused corned beef and cabbage. However, this article doesn't stop at that. Here's some other awesome ways to cook with beer.
Tech Flesh: How to boost your WiFi signal with a beer can
File this under random! If you've ever had a crappy wifi signal, you know how much sucks. If you have a can of Dale's Pale Ale or something similar laying around, there's a way to boost that signal now.
Beer Diary: Basic Equipment For Extract Brewing
Overwhelmed by all of the equipment for homebrewing? This short video covers everything that a new extract homebrewer would need in under two minutes.
—
Stay up to date with Passion For The Pint via Facebook, Twitter or subscribing to the newsletter (and free homebrew ecourse).
Photo by dongga BS.