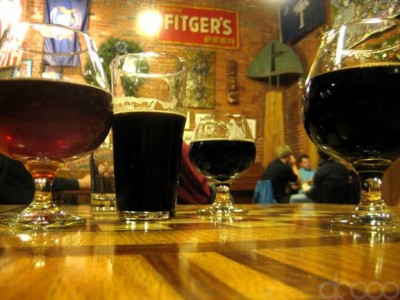 It's been a couple weeks since the last weekly round up everything craft beer called Fresh Brews. I apologize because things have been pretty busy, but I'm working on getting back on track.
Anyways, enough of my blabbering. Enjoy this week's stories.
Travel And Leisure: America's Best Beer City
I happen to think that Tampa has a better beer scene than some of the cities on the list, but still a really cool look at what's happening in beer world all over the country.
Drink With The Wench: Announcing International #IPADay: A Celebration of #CraftBeer
Not that you needed another excuse to drink great craft beer, but August 4th is #IPADay. Are you ready to celebrate? How do you celebrate you ask? I'll let you get all of the details here.
Beer Club Guide: Ideal Drinking Temperatures for Beer
If you ask me, any temperature is the right temperature for drinking beer. Whether it's a 90 degree summer day or negative 20 winter night, it's perfect for beer. However, the Beer Maven has a slightly more scientific answer that will have you drinking better tasting beer.
Folk & Ale: A Couple of Books About Home Brewing
You can never have too many books about homebrewing. The fine folks over at the Folk & Ale came across two more to add to the reading list.
If you want to learn more about homebrewing, make sure to check out our free homebrewing ecourse.
—-
Photo by DR000.