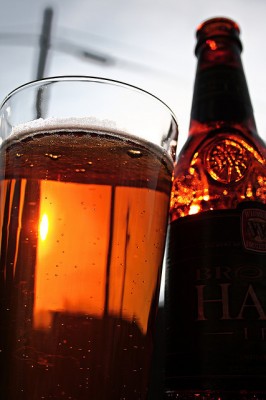 I hope everyone had a great weekend and enjoyed some delicious craft beers or home brews. Here's some beer related news to make your Monday a little bit better. Fresh brews is our weekly round up of everything going on in the beer blogosphere. Enjoy!
CraftBeer.Com: Craft Brewers Thrive as Beer Industry Approaches Tipping Point
People are buying more craft beer, demanding better options and the future is looking even brighter if you like delicious, full flavored beer.
Mash Sparge Boil: Making A Bacon Infused Beer
I love bacon, I love beer. This sounds like a win/win and Neil has a few ideas on how to make it happen. Anyone up for some experimenting?
Daily Beer Review: 120 Minute IPA
Over at Daily Beer Review, Beer Drinker Rob was lucky enough to find a bottle of Dogfish Head's 120 Minute IPA. I'm very, very jealous. Hopefully, the crew over at Dogfish Head can get some more batches of this beer out to the public very soon.
Billy Brew: These Places Need a Better Beer Selection, Right Now…
I'm sure that I'm not the only one who gets frustrated when I go to a good restaurant or ball game and all they have is mass produced, water downed lager. Luckily, more and more places are waking up and serving craft beer.
And on a editorial note, we're going to try out a three day a week publishing schedule. You'll now be able to find home brewing articles and craft beer reviews, on Monday, Wednesday and Friday here.
—
Photo by mccun934.