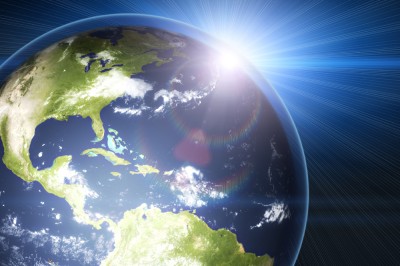 Here's my handy dandy list of six super sexy ways to go green with your beer. Of course, I'm not talking about dyeing your beer green, I'm focusing on ways that we can all help out our friendly earth. There's nothing major, but the little things do add up!
Recycle Your Beer Bottles
If you're a home brewer, save those bottles for your next batch. When you're picking out your beers at the store, looking for beers that can be re-used, avoiding ones with screw on caps, ones that are green or clear.
If you're not a home brewer, don't throw out that empty bottle that was once filled with delicious beer! Get off the couch and recycle it. Put it in the recycling container if you're community uses them or collect them and bring them to your local recycling center or drop off. Or save them for a home brewing friend. Maybe he'll thank you with beer.
Reuse The Grains
This one is more for the home brewers. Did you know that the grains that you used to make your wort, can be used to make all sorts of foods and even doggy treats (recipe coming soon). If you're not feeling so creative, start a compost heap in the backyard, instead of throwing them out. The worms will thank you.
Recycle The Water
The home brewing process uses a lot of water. Besides being an actual ingredient, water is used to heat up liquid malt extracts, cool down wort and much more. Instead of letting that water go down the drain, you can share it with your plants and flowers. Perfect way to keep your hop plants hydrated.
Buy From Earth Friendly Brewers
This might take a little bit of research, but there are more and more brewers that use organic ingredients and earth friendly brewing methods. Keep an eye out for these and many other green friendly brewers: Deschutes Brewery, Full Sail Brewing, New Belgium Brewing Co., Peak Organic Brewing, Samuel Smith Brewery and Sierra Nevada Brewing Co.
Buy Local Beer
Local means less of a carbon footprint. That beer from halfway across the country might taste awesome, but the polluting semi that it traveled on, is far less awesome. Local beer also comes with this fresh taste thing…for free.
What ideas do you have to go green with your beer?