It's that time of year again, time to do the holiday and Christmas shopping. If you have a homebrewer or craft beer aficionado on your shopping list, here's some ideas to get you started to make sure they're happy with what they unwrap on Christmas.
Gifts For Home Brewers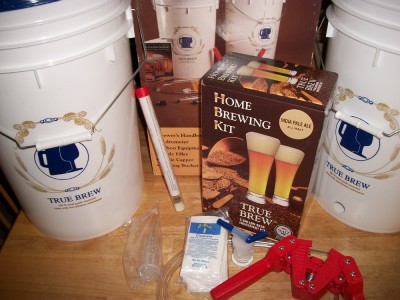 Is the family member or friend interested in home brewing, but not really sure where to start? Or maybe they've been using the basic kits like the ones from Mr. Beer? You can buy them a complete home brew kit that will get them started brewing delicious, flavorful beer and cost you less than a hundred dollars. Hopefully, they'll remember to share some of their home brews with you.
If they already have home brewing equipment, here's a few ideas for gifts that will improve/upgrade their equipment?
Do they have a wort chiller? It's a great tool that will improve the taste of their homebrews, while saving them time on brew day! They'll be thanking you as they have more time to enjoy their brews, instead of just brewing them.
Is the home brewer in your life still bottling their beer? I love drinking my home brews from a bottle, but there is something to be said for the ease and convenience of a kegging system.
Plus, there's a number of homebrewing books that you can get, covering everything from beginner to more advanced.
Gifts For Craft Beer Lovers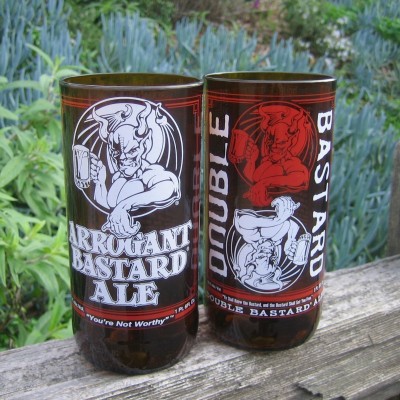 For craft beer drinkers, there's a number of books that I would suggest. The Naked Pint is a great book for novices just getting into the world of good beer. Another great one is Brewing Up a Business: Adventures in Beer from the Founder of Dogfish Head Craft Brewery.
Here's something that I'm hoping to unwrap on Christmas day. It's a 365 Bottles Of Beer Calendar and it's almost as good as trying a new craft beer every day.
You can also buy them soap made with their favorite beer. Here's Cigar City's version and here's one that features Dogfish Head's 90 Minute IPA.
Here's another thing on my wishlist this year, a glass made out of one of my favorite craft beers. It's a really cool way for them to show off their love of good beer.
Gifts For The Family Dog
Don't forget about the best friend, make dog treats using leftover grains from home brewing with this simple recipe.
If you're a homebrewer or craft beer drinker, what are you hoping to find under the tree this year?